During the years of 1988 – 89 Sri Nannagaru, visited our home. We always did respect him, as one amongst of our relatives. Many devotees came and visited him.
He graced our house with his presence quite often and also gave spiritual discourses.Many of the the devotees constantly looked into his eyes.One of them insisted that I too should do the same, but for reasons unknown I was not able to do it.As well stated, in one of the verses of Vishnu sahasranamas - "....it is enough if God looks at you", he did the same by showering unconditional love on us by saying " I am like your father and I encourage you to clarify your doubts if you have any".
He advised me to read Bhagadwadgita and I read it, the essence of it tasted more sweet.I then slowly, in long term realised that I was being attracted to his teachings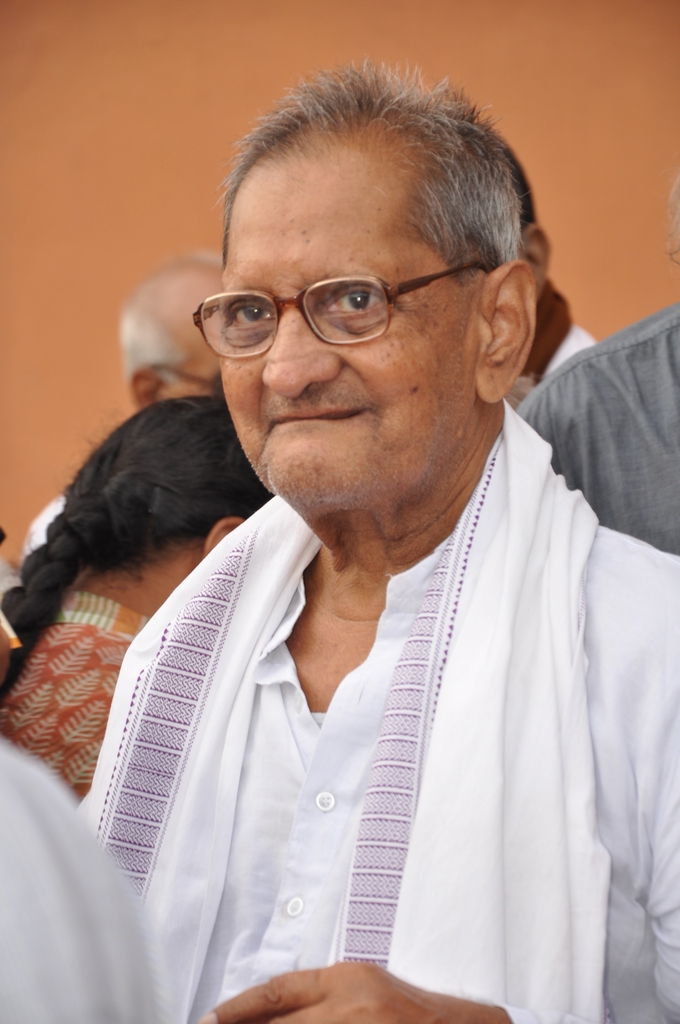 I don't have anything that I lack in the material world and I was ignorant of how to live treating this as not truth, and I was always inclined towards whatever that came up.Amidst of this ignorance, am blessed to find nannagaru, the Sadguru to drive me in the right path.He, by his teachings conveyed us the truth and inspired us to walk in the light of truth.
He is compassionate, an epitome of pure love, his glance , touch and words are just filled with love.You would all agree with me, if you would closely observe him.Everyone is attracted to his compassion and pure love as the honeybee to the flowers.Not only physically but also spiritually and in much more ways he is helping us to develop and Nannagaru is a complete Guru.
I love his teachings. From early on in time, he used to say – "I don't need garlands, or your respect, try to understand and live by my words",and also went on to say that our speech represents or to be precise our words represent God.GOD EXISTS IN THE FORM OF HIS WORDS. Relentlessly, he continues his effortless work through his preachings. With his unconditional love, he is making every effort to make us realize the unbound happiness that he is swimming in. Just by remembering this mind suppresses then and there. We get provoked to think by his words and get inspiration to live by his words.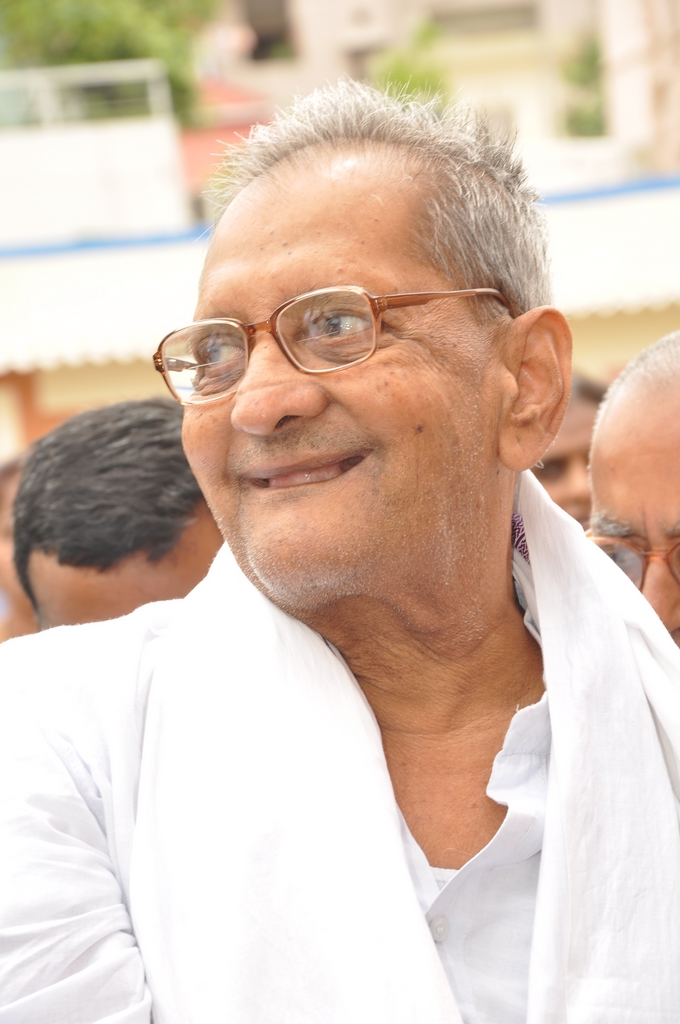 I saw many devotees who like Sri Nannagaru. I envied them. But now I realize that, how much effort they put in to empty their hearts to find the love for Sri Nannagaru.
Looking at Nannagaru, hearing his words, accompanying his devotees, remembering the glorious moments spent with him, I want my life to be fulfilled and be surprised of myself, and this is my wish. I am confident that, this acquaintance will lead to the ultimate truth "There is no mind, and what exists is God".