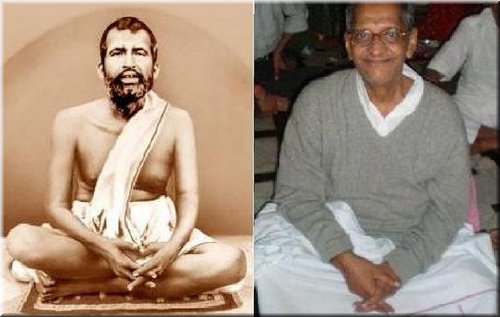 From childhood the photo of Sri Ramakrishna used to fascinate me. I never knew who he was where he was but I knew that I had love for him which was before this birth of mine. Similar too I had a subconscious feeling in my mind that there exists a Great Hill / Mountain somewhere which I loved a lot.
Many a childhood memory can I think where I exulted in seeing a Hill thinking it to be that Hill. A Hill called Sivaganga near Bangalore almost convinced me that this was the Hill I was searching. But it was only when I came across Arunachala in a book of Bhagawan (Timeless in Time ) that I really knew that I had found my life's subconcious quest.
I wondered when I would see it.I remember once in Chennai doing pradakshina of Sri Ramakrishna in Ramakrishna math thinking that I am going around Arunachala.It was finally when I met my Sadguru and he touched me...a feeling of rushing to Arunachala was born in me and the next week on Nov 22 2008 I beheld the Great Hill for the first time.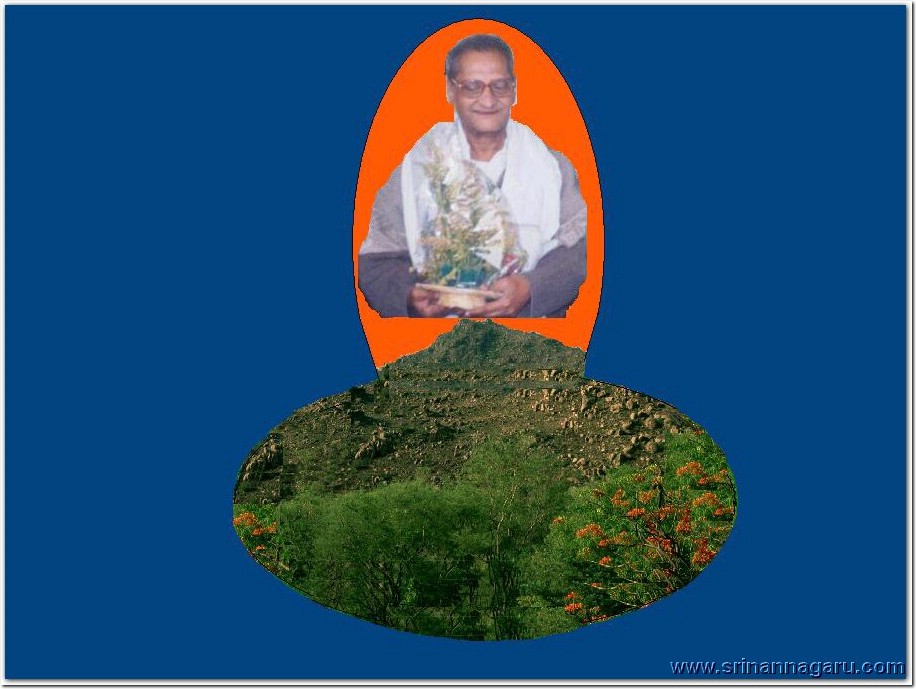 It was a JUMP IN MY HEART WHICH I CANNOT DESCRIBE.
It was in my college in Mangalore in 1995 when I had to instances of profound absorption when meditating on Sri Ramakrishna. One was in my hostel room and the other was in Ramakrishna Math Mangalore.
On both occasions I had been totally unconscious of the world for about half an hour. Following this I had two visions of Sri Ramakrishna.
In one Sri Ramakrishna was sitting on a sofa with only a loin cloth.
I was surprised and asked him "Thakur why are you wearing only a loin cloth?" He just smiled.
The second vision I had was Sri Ramakrishna's face lighted up with an ethereal golden light and he smiled at me with a peculiar smile.
Subsequently a few years hence I discovered a book on Ramana Maharshi Timeless in Time. Through this I was stunned to discover in my research to see the exact photo of Sri Ramana Maharshi which resembled the vision of Sri Ramakrishna in a loin cloth. I became an ardent devotee of Bhagawan and read his philosophy.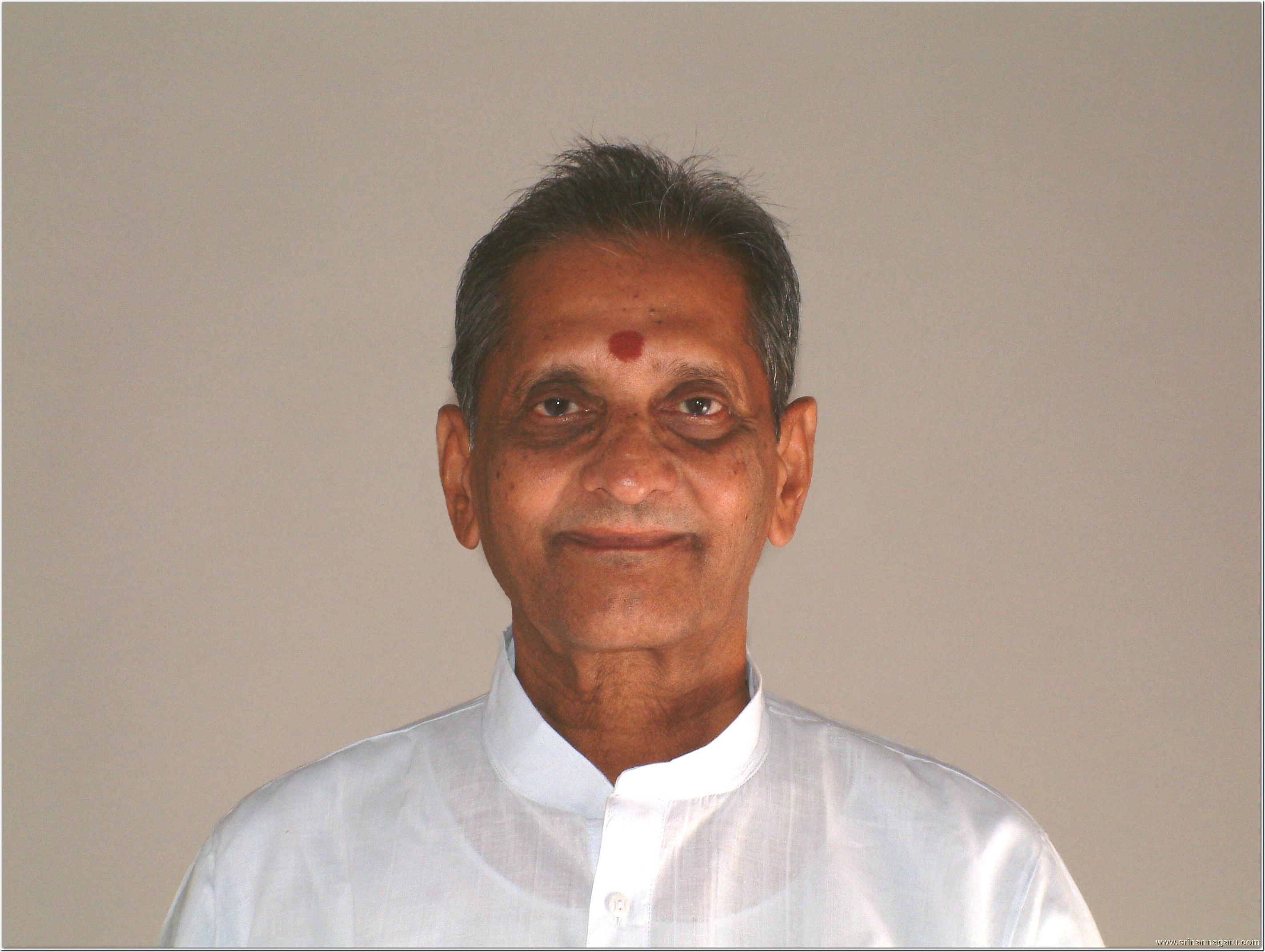 Years later in 2000 I had a dream in which all the people I love my friends would be getting into the Tube train in London Underground. ( I had not been to London then but the detail I saw in the dream matched reality to perfection) and the train would leave without me.
I ran behind them in tears but I was not able to catch them. I turned crying when I saw Sathya Sai Baba standing on the platform and smiling at me.
"They are gone. All the people you ever loved. They will never come back. You will not have that joy of their presence anymore. It is time. It is time that you give me Gurudakshina" he said.
I thought he is talking aimlessly and ignoring him I try to catch another train.
But my feet wouldn't move!! I looked at him and he smiled and said " 34 (36?) rupees is my gurudakshina." I think I gave it to him. He takes out 3 beautiful gold necklaces with Lord Subramanya and puts them on my neck.
I lose my conciousness and I dont remember what happened then.He subsequently visited me in many more dreams along with Sri Ramakrishna. But it was in 2006 that finally I saw Murugan in my dream or the first time.
it was of a boy...sitting in the middle of a beautiful waterfall with a snake coiled around his hand. I quickly realised that he was divine...he points to the left where there was a sea shore behind a Rama temple and a huge tsunami was approaching fast...everything gets washed away....I almost drown...but after sometime manage to survive....
in the morning I find out that the diety I saw in the dream was Murugan and he is my presiding diety...stunningly I also find out that the star he represents in astrology is Kruttika...the Plaeides Star Cluster which incidentally was my fav night object since childhood.
When I contacted my spiritual friends about the dream they said that a Guru will come. He will be Lord Murugan. And even though I will have a house holder' life will shower me with a TSUNAMI of Grace.
I waited.
Two years later I met Sri Nannagaru.
I met him for the first time in Sathya Sai Nigamam Hyderabad!
I new I had found my Murugan....or He has found me, and when he smiled I was stunned to see that the smile of Sri Ramakrishna that I saw 13 years back in my vision wa the smile of Sri Nannagaru.
I had found Sri Ramakrishna Baba Murugan and all the host of deities in Sri Nannagaru.
---
Dr.Mithin Aachi is an orthopaedic surgeon by profession. He is a star-gazer, painter, and writer. He is an amalgamation of all kinds of arts and activities. He is a happy go lucky person, who just sees love in everything. From the very tender age, he had an quest to know the truth. He admires and worships Rama Krishna and believes Nannagaru is an avatar of Rama Krishna and worships him in this form. He is a simple person who is an embodiment of love.