I would like to share my experiences, about thy grace Sadguru Nannagaru .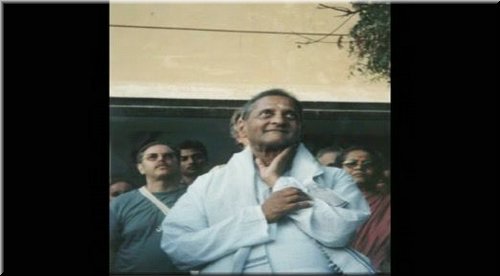 From my young days I and my family were devoted to Bhagawan Sri Ramana Maharishi.Though I was blessed with all material comforts in my life, yet personally I felt I lacked some thing within me. My first meeting with Sri Nannagaru happened in the year 2001, when I was introduced to Sri Nannagaru by my uncle Mr Marish at Banjara Hills. In the first meeting itself , Sri Nannagaru gave me an insight that he was none other than the manifestation of Bhagawan himself.
I could understand that there were inherent tendencies of my mind that was really preventing me to get really closer to Nannagaru. In my subsequent visits towards the guru, the guru himself hinted out some of the tendencies directly and indirectly that I needed to get rid of. Guru's words really inspired me to work on some aspects which I needed to change. Nanna said to me that ," if you really have the urge to get realized you need to first get rid of the tendencies that is
stopping you" .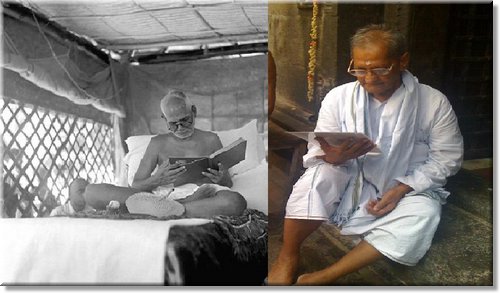 Shravanam and Mananam were two important aspects that made me to work within myself, that is continuous listening and repeating the teachings of Nanna. Gradually I could find that there is lot of change within me. Nanna , as helped me to develop serene feeling within myself. My heart could experience bliss many a times in his divine presence.
All I would like to mention is Nanna's grace is beyond words, it can only be experienced.His love .and compassion is boundless and it showers on us by a way of a word , a touch and a look .We are not able to really sustain the bliss experienced by Nanna's presence continuously, though our heart longs for his
divine presence , but the mind camouflages to back its worldly pursuit Nanna's grace as had a great impact in my life. There is been a great transformation within me from an aggressive, mentally disturbed state to a peaceful serene human being.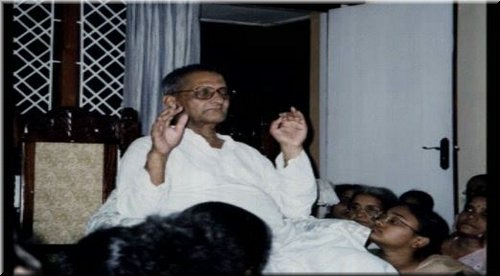 ---
Thank you Abhishek for sharing your wonderful connect with Nannagaru. Sravanam Mananam (Remembering and Understanding) was the way that Nannagaru greatly focuses on his teachings and it is a great practice for real Sadhaka.