It was Guru poornima perphaps for the first time that I attended in Junnor.
As usual after the speech was delivered Nannagaru went to Chinchinada.
I knew no one in Chinchinada. Somehow one of the devotees promised me accomodation and so I accompanied him to Chinchinada. I silently spent 2 days there. And the time came for my departure. I was naturally sad about it.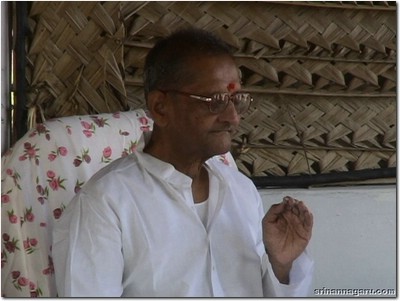 Nannagaru blessed us as he usually does by moving his hands in the chinmudra of the Dakshinamurthy.We came out of the house and were waiting for the car.But still Nannagaru was visible to us and we were visible to Nannagaru.
Suddenly Nannagaru looked at us and raised one of his Hands.I was overwhelmed at that flow of Grace and did a pranam with one hand keeping it on my chest.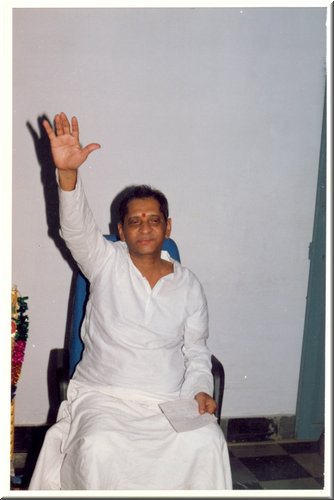 After a moment, He raised both the hands. He was still like a rock with both the hands raised.
This time I couldnt bear that Grace and had to make pranams with both the hands.
After such a delightful darshan I had to get into the car.I hardly ever cried for God. But this time I couldnot stop sobbing.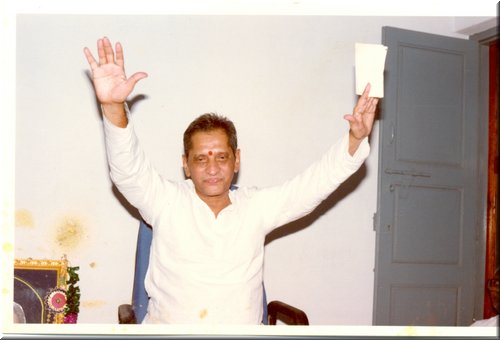 ---
Thank you for sharing this with us. When it comes to his grace, tears roll down unknowingly.