The Guru was still and quiet today in the satsangh . He opened his eyes and looked at everyone.
His gaze fell on me.
His eyes scanned my eyes and mine His.
He looked for sometime and then folded his hands in namaskaram to the devotees around.
This was meant to mean the end of the satsangh.
He got up.
He scanned the entire room with his eyes. He then looked at me again.
As he shifted gaze I got up.
He then looked at me again.
"Grant me Pure Desirelessness" I pleaded to him mentally.
He looked at me and then his gaze for the first time in my life rested on my chest.
He looked at my chest for a minute.
Then he looked again into my eyes and slowly went into his room.
In the afternoon I hastened back to the flat in which Sri Nannagaru was staying in Chikkadpalli.
Just a few minutes back I had experienced a bout of pure jealousy and felt sad. I could feel the sensation of jealousy exactly in the area where Sri Nannagaru had seen me in the morning.
This jealousy was triggered due to professional rivalry and I was sad that negative states like jealousy came over me. I tried to do a lot of self enquiry to root out the emotion but small traces of it were left. I repeatedly prostrated to my rival mentally to assuage my guilt. I felt sad that in the morning I had asked my Guru deirelessness and here I was jealous of someone becoz of stupid desires in me.
Subsequently I felt much happier when another contrary incident brought back my equipoise.
I felt sad but that I depended on external things still for my happiness.
I wondered what Guru will think of me.
I went up to the flat worried a little.
An aunty came to me and said " O Mithin. You just missed him. He was siting here for sometime and now he just went back to his room a few seconds ago."
I wondered whether it was becoz I had been jealous of another. I repented again and imagined myself prostrating to my rival. I also imagined myself in my rival and wished him all success.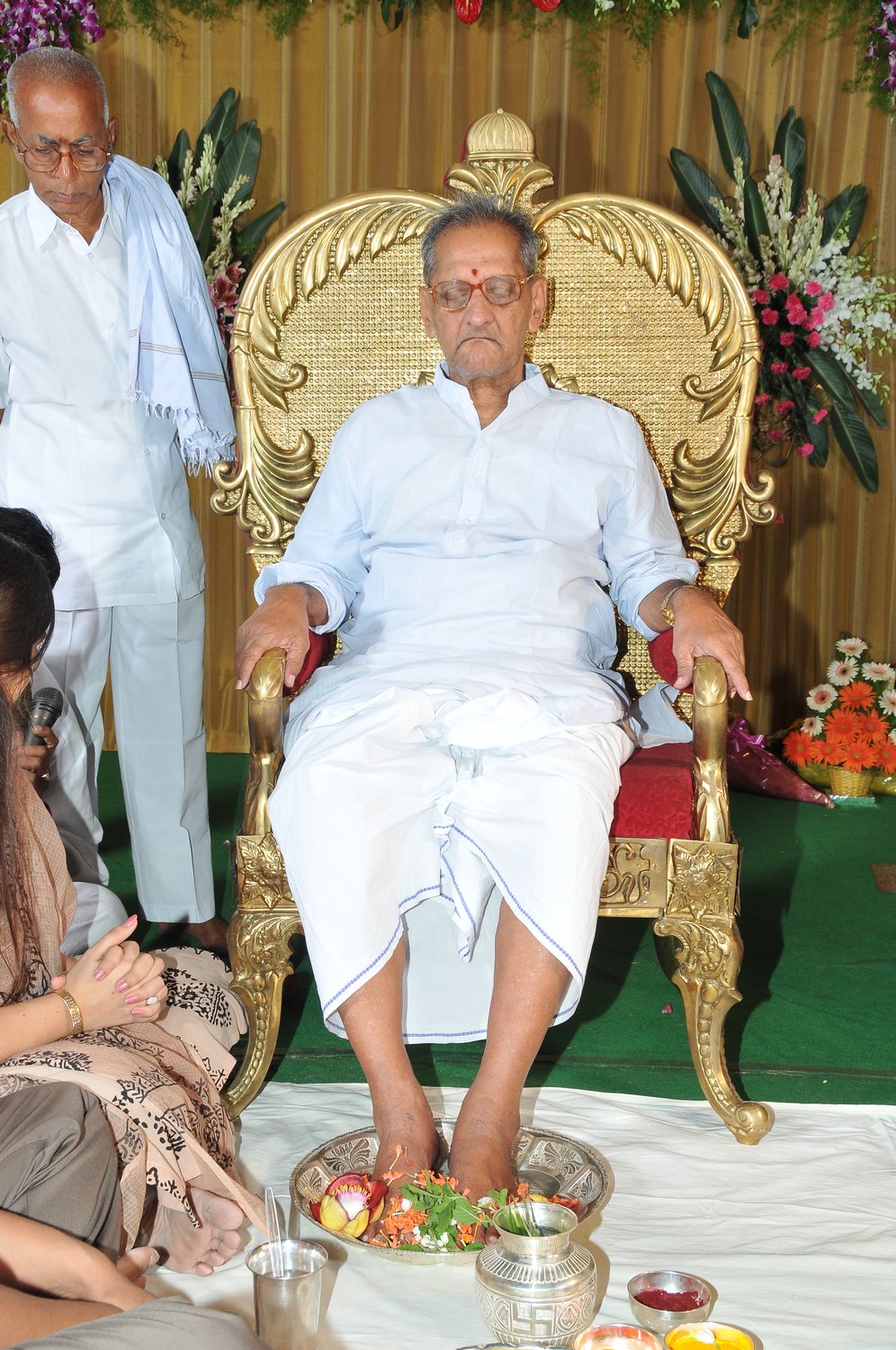 After sometime Sri Nannagaru came out and went walking out towards the lift. Even though we were just ten of us he did not look at me.
As he waited for the lift, multiple thoughts ran in my mind.
Was he angry with me? Did I fail him?
There came a point when I was just beside him and he didnt look.
I resigned myself to fate and kept looking at him. I remembered what Greeshma had told me once.
She had said " Even if the guru looks at you or not, he showers Grace at all times."
It was then that we noticed that the lift was stuck on a lower floor.
It was not coming up. The devotees were getting restless but Sri Nannagaru was peace personified.
I happily ran down three floors and got into the lift and went up. I saw a devotee smiling at my good fortune.
Sri Nannagaru saw me and entered the lift.
He looked at me and said " Dont you have work in the hospital?"
I shook my head happily.
He nodded.
"I have a sore throat. I will not speak for long in the meeting" he said.
There was a lecture meeting in a huge auditorium in a few mins.
I nodded my head.
He got into the car and left for the auditorium.
I happily followed him
During the lecture in the auditorium he said at one time " Our Dr Aachi has given another name to Arunachala. He called it Karunachala. Karuna means Grace. Everything depends on Grace."
I surprisingly didnt feel elated or body conscious wise but felt happy at his love for me.
Oh! How you bear this weight of this imperfect impure ego O Lord, I thought.
With the baddest of sore throat, I saw my Guru deliver a two hour long lecture on Jnana.
I marveled at his compassion.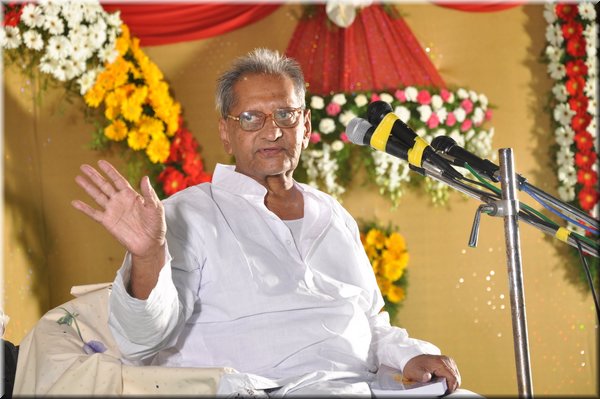 On the next day, I reached the flat in which Sri Nannagaru was staying in the morning.
As the lift was crowded I took the steps to the fourth floor.
I am climbing Tirumala Hills to meet Lord Venkateshwara I thought happily.
We sat in the room and waited for him.
He came slowly and saw me and patted me and smiled.
Next he meditated for some time in Mouna.
Then he opened his eyes and asked Dr Usha to call a devotee whose relative was unwell.
He talked with the devotee on phone and said that he would like to come and see the patient in the hospital and then his mind would be at rest.
I marveled again at his compassion.
Next 30 mins he went into deep Silence.
I did a little self enquiry and pleaded him mentally to give me Pure Desirelessness.
He opened his eyes and I saw an amazing thing in him.
He looked like Pure Desirelessness Itself.
Not a muscle twitched , not a wave could be seen.
But a pure state of Being.
His eyes were vacant, his mouth was open partially, his cheeks were sagged down a bit and the curves of his mouth were dropped and solemn.
Amazingly quiet, calm, desireless...
I worshipped his desireless form mentally.
Next he looked at a boy next to me and said " Does this boy have a Lord Subramanya temple next to his house?"
One of the devotees said yes.
"Good. Go and see Him now and then." He said and smiled.
The Desireless form now transformed into that of Amazing Love.
His whole form radiated LOVE.
He looked at me and I knew instantly that he knew I was seeing that form in him.
And then he did a namaskar and went away to his room.
In the room I met him again.
He said " " You have good heart and are very intelligent. Both combinations are rare.It is a gift from God. Don't neglect duty. You have to use your intelligence for benefit of society."
Two days of intense Silent satsangh was highly satisfying
---
Dr.Mithin Aachi is an orthopaedic surgeon by profession. He is a star-gazer, painter, and writer. He is an amalgamation of all kinds of arts and activities. He is a happy go lucky person, who just sees love in everything. From the very tender age, he had an quest to know the truth. He admires and worships Rama Krishna and believes Nannagaru is an avatar of Rama Krishna and worships him in this form. He is a simple person who is an embodiment of love.