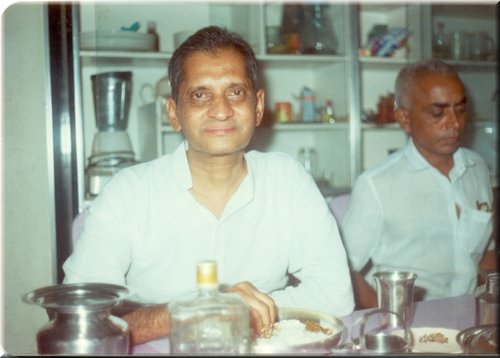 After meeting him that day during his breakfast I vaguely remember what transpired with him.
I got busy with my running around for surgeries and practice. I was in a freelance practice with a small slot in a corporate hospital. I remember having met him for Guru poornima 2009.
I had bought a garland of Jasmine flowers for him and climbed the stage. When he was informed about my coming he got up happily and allowed me to garland him. He asked me about my practice and asked me to continue in the corporate hospital as it would increase my financial inflow and better my practice. I nodded and took leave of him.
Slowly over the next few months my initial zeal of trying to get some patients from amongst Sri Nannagaru's devotees decreased and I started to treat them with an attitude of service to Guru. He would talk to me whenever I phoned him and ask me about my materialistic welfare.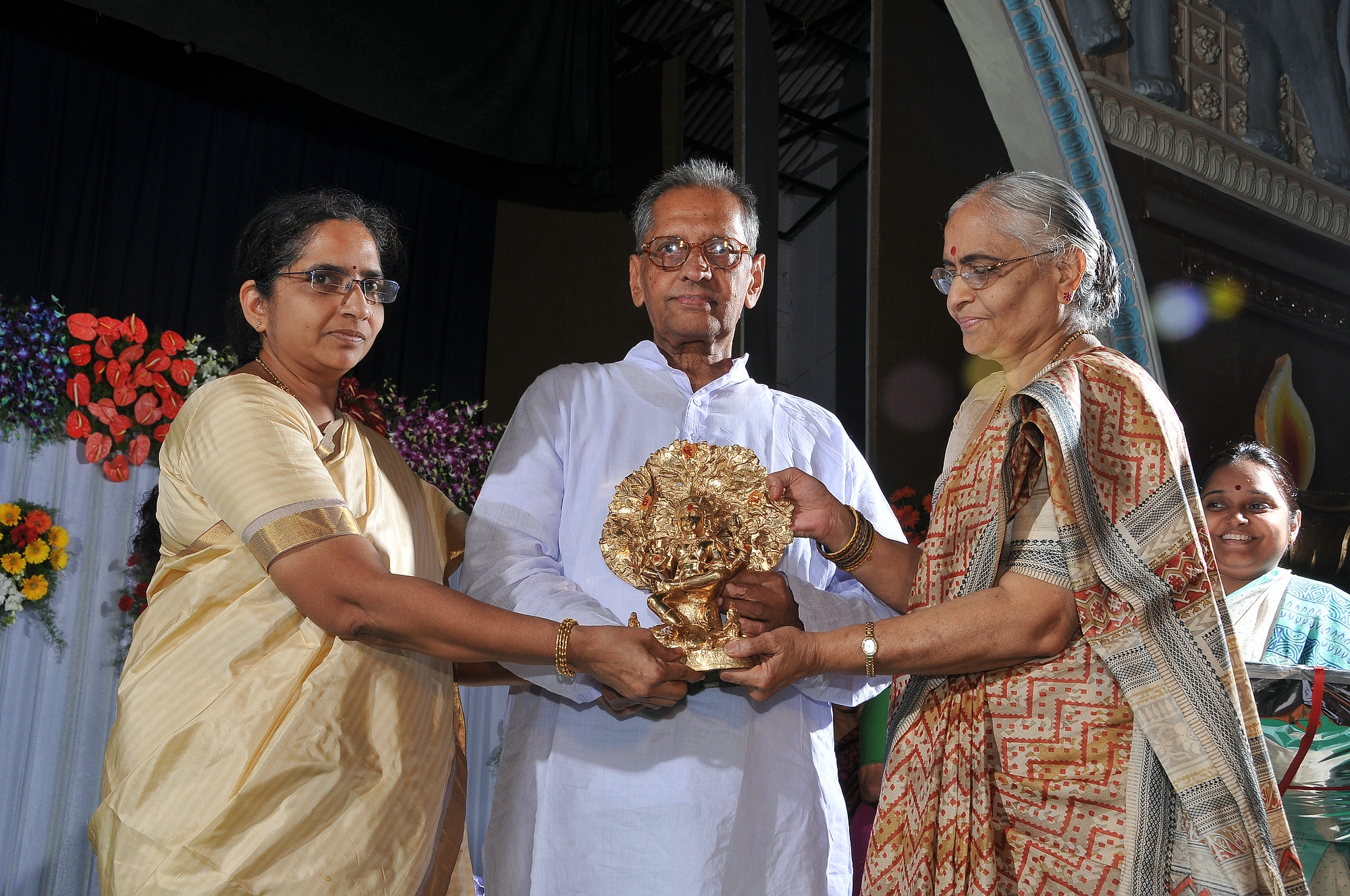 One day I found out that he was coming to Hyderabad for a meeting in Ramana Kendram. I met in Sanjeev Reddy Nagar flat the day before and told him about an opportunity I had to shift to a better corporate hospital. He nodded and gave his consent. He said you will improve financially and also garner more experience of surgery. The next day I went to Ramana Kendram to listen to his speech. I don't remember what he told that day but remember that he stood with an idol of Nataraja in his hands.
I felt that the idol was living Nataraja Himself having been sanctified by the touch of Sri Nannagaru. I clearly experienced that Sri Nannagaru was holding a small Nataraja in his hands and that the idol was very pleased about it. I also felt that Sri Nannagaru is Lord Nataraja Himself.
After the speech I went to meet him as he was surrounded by 40 to 50 people. He singled me out from the crowd and exclaimed "Join the corporate hospital. You will increase your experience and financial success."
I happily thanked him and came away.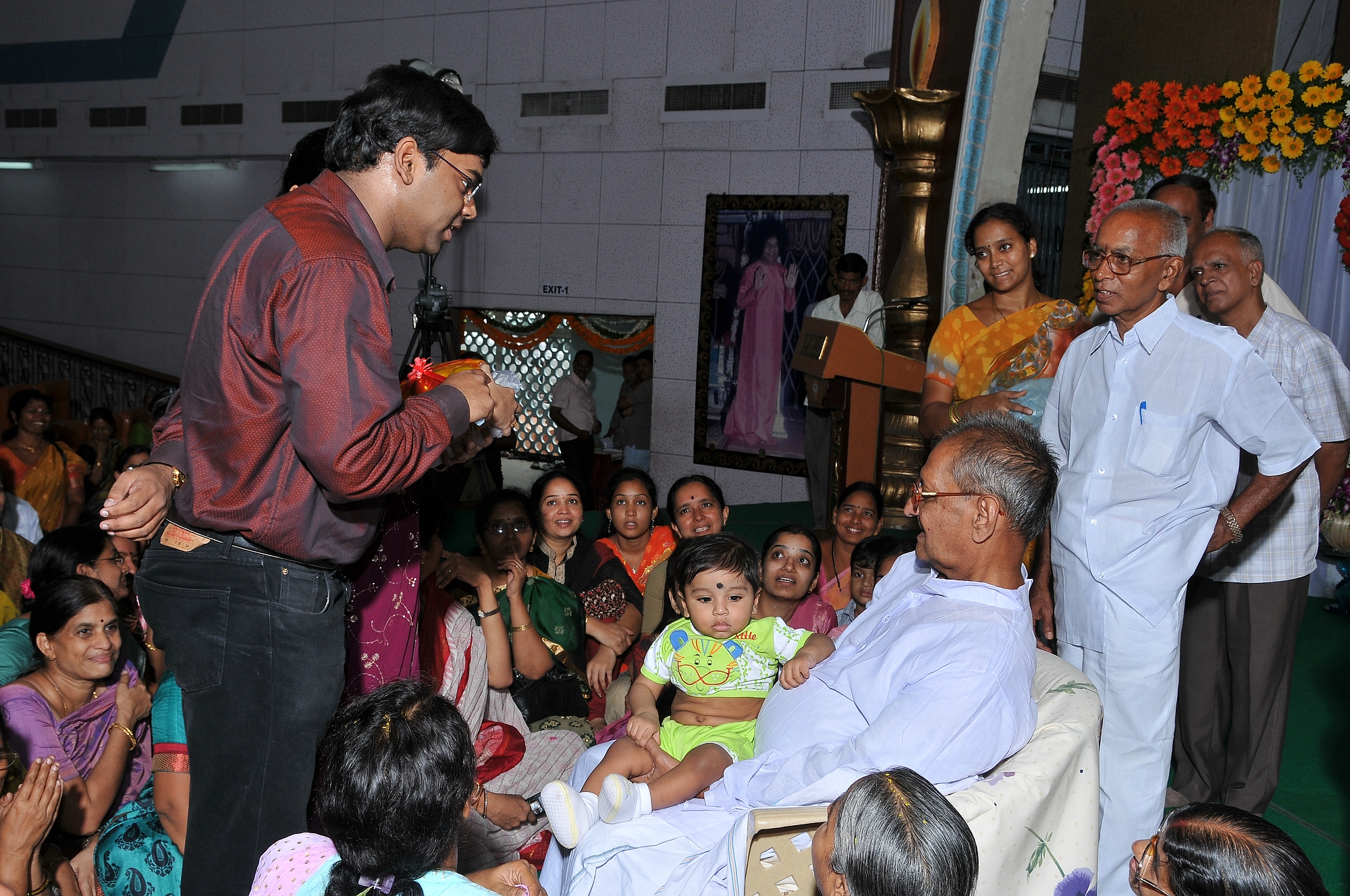 The next few months I clearly perceived my development both in financial and surgical skill fields.
It was during this time that I became active in facebook and became friend of Greeshma. Her devotion to Sri Nannagaru was awe inspiring and I realized that there are people around Sri Nannagaru who love him deeply and without motive. It was on her insistence that I decided to attend the satsang's by Sri Nannagaru.
Till then I had approached Sri Nannagaru for my materialistic happiness and success and also because I felt he was Sri Ramakrishna Himself. For the first time after having known him for two years and having met him about 7 to 8 times I decided to attend his spiritual satsang.
( what transpired next was At the Sadguru's feet part 1 and 2 )
---
Dr.Mithin Aachi is an orthopaedic surgeon by profession. He is a star-gazer, painter, and writer. He is an amalgamation of all kinds of arts and activities. He is a happy go lucky person, who just sees love in everything. From the very tender age, he had an quest to know the truth. He admires and worships Rama Krishna and believes Nannagaru is an avatar of Rama Krishna and worships him in this form. He is a simple person who is an embodiment of love.