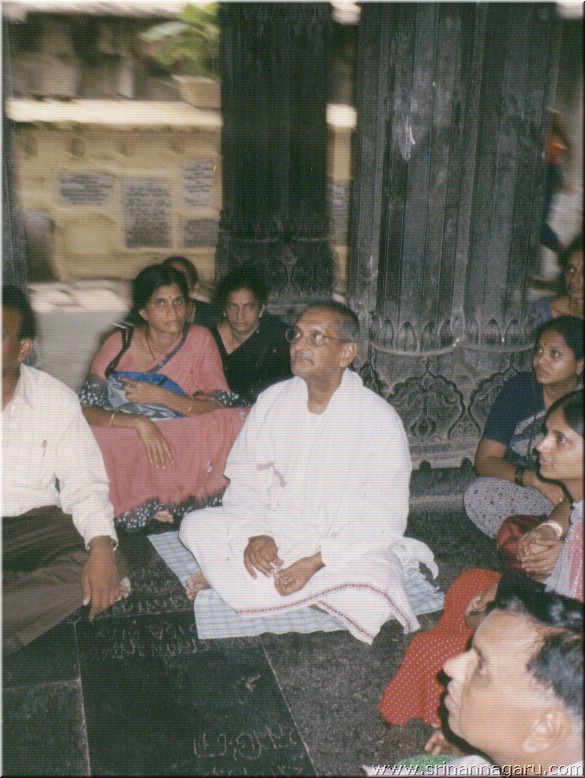 One of our dearest relatives expired and we were all immersed in endless sorrow. Knowing that Sri Nannagaru is going to visit Sakinetipalli Gita Mandiram, I went to the place for his darshan. That was my first acquaintance with Sri Nannagaru, and from there on I used to meet him whenever any spiritual discourse was scheduled nearby.
We got transferred from Sakinetipalli to Hyderabad. It was very hard for me to move far from him.
I cried and said to Sri Nannagaru – "I can't communicate with YOU as earlier, since I am moving to a faraway place. What should I do?"
Sri Nannagaru replied thus – "Do you have my photo? You express all your feelings to that photo"
Till now I thought photo is just like any other piece of paper, but after listening to his words I realized that he is always with me. Nannagaru's photo is not apart from Sri Nannagaru Himself. His words conveyed what Guru really implies. From then onwards, whenever I was upset or depressed, I used to get guidance from inner self before expressing to his photo. What drives me is this sentence which says – "If you have complete faith in your Guru, your faith itself will take you to true Guru".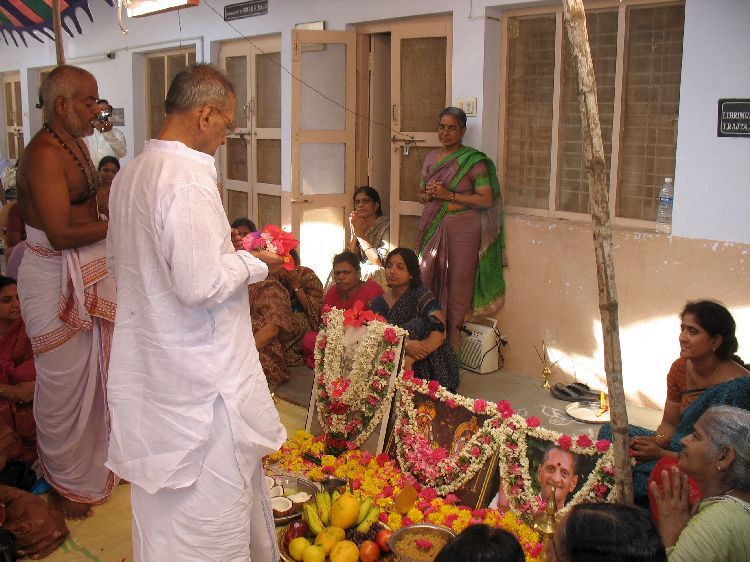 Our real savior is our Guru itself. Though we might not be able to grasp his words, but through experience one will understand the deeper meaning of these words that touches our hearts thereafter. On similar lines, I would like to share an experience in my life:
One day, I was returning back home from shopping. Upon reaching home, I saw that many people surrounded my home and everyone mourning to the core. I couldn't understand what happened, however I comforted myself and proceeded. As I entered, I was shocked looking at the dead body of my husband. I knew that he was not keeping well now and then but he was not so sick that he would die. I directly went to Sri Nannagaru's photo, and asked him directly – "What is this Nannagaru?"
I got guidance from inner self: - "Dear child, How can you not accept God's will?"
Whatever you're saying is absolutely true, but this relationship is the most precious relationship in my life. We have lived together since long time. He stood beside me during all ups and downs in my life. I started to visualize all the happy moments that I spent with my husband. As I was crying at the body, I pondered over these thoughts – "There is no life in this body, then for whom am I crying so much? If I cry, it will cause him sorrow, if I am at peace, even his journey will be peaceful.
A big struggle started within my mind: should I mourn for my husband's death, or should I remain normal to facilitate his peaceful journey? Again I went to Sri Nannagaru's photo where I saw his spiritual discourse book lying in front. As I turned a page, it read – "Try to be like a spectator". I continued to look at his eyes after I read that sentence.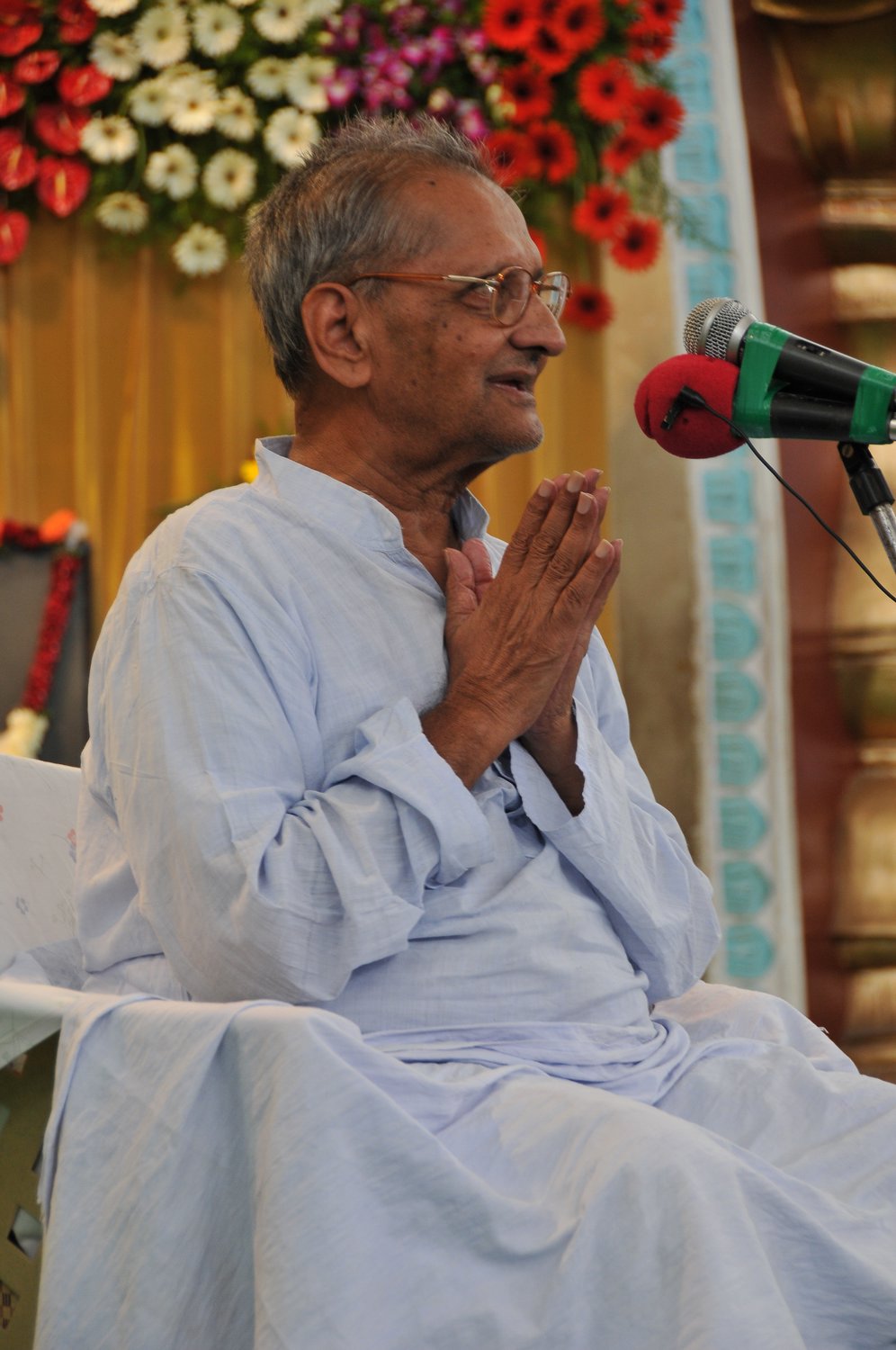 The external circumstances are unbearable, but internally I was receiving unendurable inner strength. I realized my savior is none other than my Guru Sri Nannagaru. If his grace did not enter my life, I cannot imagine of how my life could have been.
I remember the grace that he showered on me few days back when I visited him. It is beyond my imagination to believe that my husband would die within 10 days, but there is nothing that can escape from Guru. In order to enhance my spiritual strength my father has bestowed me with his grace and love.
From that day to till date I try to spend maximum time with him, my savior Sri Nannagaru. You might not accept my words, but you have no other choice but to accept my experience.