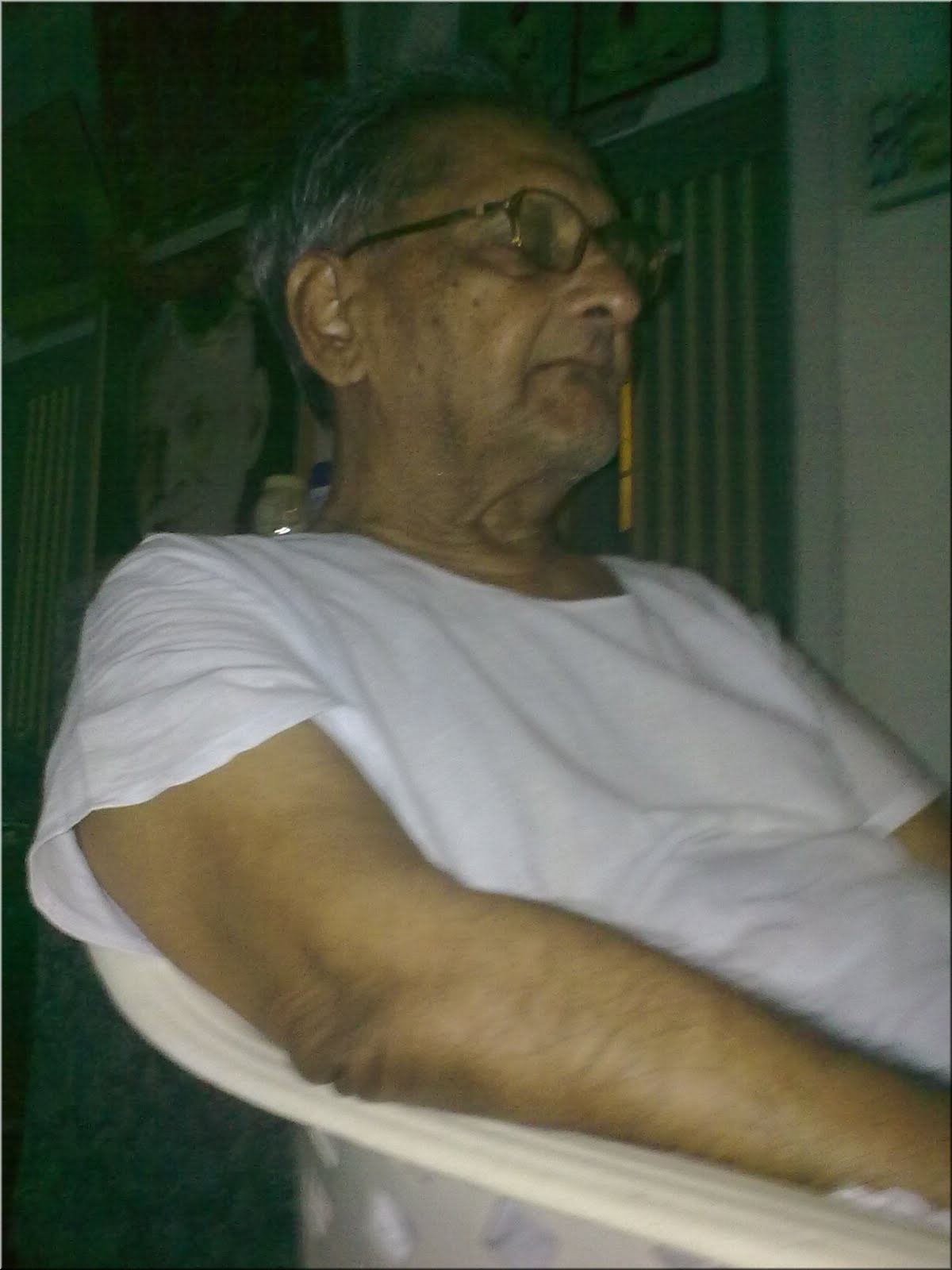 After this the meeting broke up.
I arrived the next day to the same house in Jubilee Hills and waited for Sri Nannagaru to come.
His chair was placed under a Granite Sculpture of Arunachala.
He came and sat amongst us and went into Silence.
Gradually he came out of the Silence and said " You have to have a very strong mind to follow the spiritual path. There is no scope for indecision. If anyone comes to ask help from you and you are in a position to help him, you should go all out to extend help."*
He then talked for sometime about his stay in Sri Sailam and the atmosphere there.
After some time he looked at me and said " Mithin I will not be here tomorrow. I am going back to SR Nagar."
I said "I will come Nannagaru."
The meeting soon broke up and Sri Nannagaru stood up to go.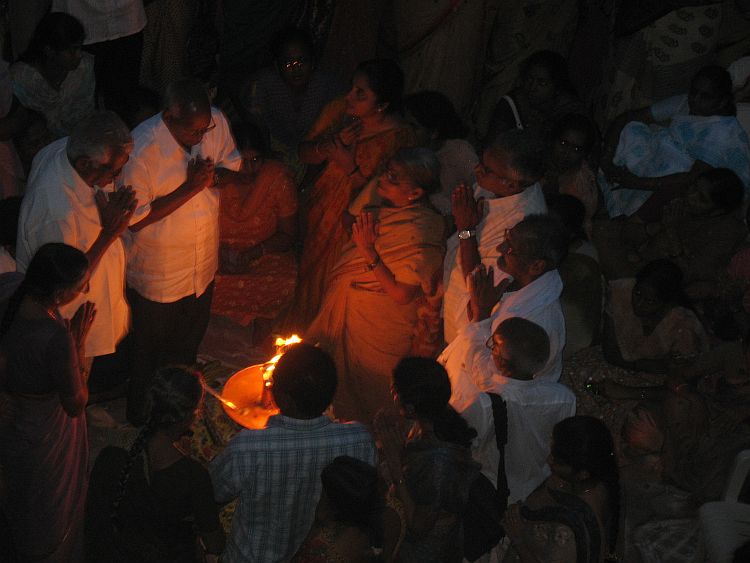 I approached him and said " Nannagaru I want to do Arunachala Giripradakshina."
He did not hear it properly.
Gopika said "Dr Mithin wants to do Giripradakshina."
He nodded and said " Do it. Its very good."
I said "I want to do it HERE."
He looked surprised and asked Gopika "Where does he want to do Giripradakshina?"
Gopika said "He wants to do it here."
Sri Nannagaru became silent. I took it to mean that he was agrreable.
He walked to the lift and myself and Gopika entered it with him.
Upstairs he sat on a chair and indicated that I could start.
Myself, Gopika and his attendant Bujjigaru circumbulated him three times.
He held me and looked into my eyes deeply for a second.
After prostrating to him we left.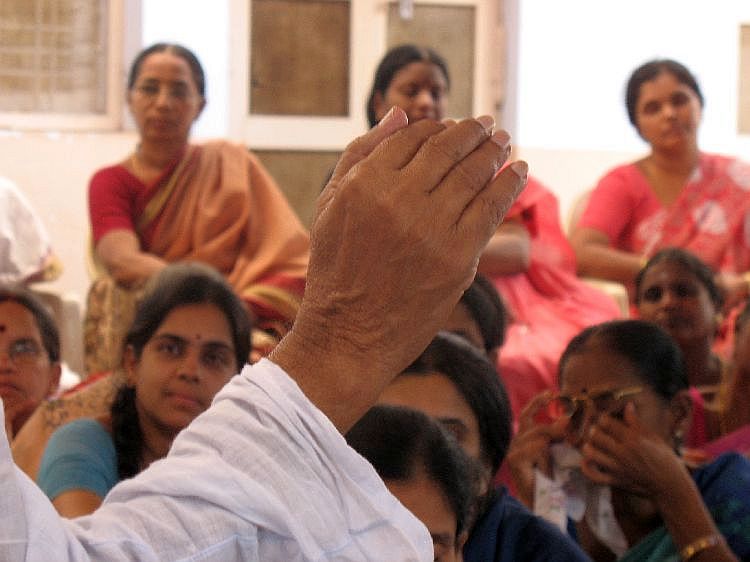 The next day I met Sri Nannagaru in SR Nagar but dont remember what transpired there.
The next day we went to Kukatpally where he was put up in a devotees house.
Sri Nannagaru came and sat on the chair and looked at me.
"Allexternal things are false. Truth is internal. But of all external things, ones parents are the highest importance to an individual soul. They too are external but very important."
He smiled. The current went away.
There was the dim darkness of an early morning around us.
Sri Nannagru's gaze had not left me. He seemed to be smiling at someone inside me.
His smile was knowing, charming and mischivous.
I was wondering about Sri Nannagru's love for me, his assurance that I will attain Self Realization in this birth etc.
He caught me wondering and gave a heavenly smile again.
His smile was like a small boy's. Remembering now I think his smile reminded me of Lord Murugan and Sri Ramakrishna.
His body went into a minor spasm as a wave of ecstasy passed through him and his smile broadened.
"You do not know your past lives. I know. Some previous punya has brought you here to me."
His smile did not leave me.
The current came and light was on but his smile kept holding me in a daze.
He raised his right arm in a mudra of the snake.
Below his wrist I clearly perceived the Jnana Vel of Lord Subramanyam formed naturally but the veins of his forearm.
In an abrupt action he made a motion of the hand towards me like a snake biting me.
I clearly perceived a spear like point entering my inner soul and hitting me.
He has pierced me with his Spear of Jnana, I thought!
This ego called Mithin will die...I thought with my heart palpitating...
to be contd
---
Dr.Mithin Aachi is an orthopaedic surgeon by profession. He is a star-gazer, painter, and writer. He is an amalgamation of all kinds of arts and activities. He is a happy go lucky person, who just sees love in everything. From the very tender age, he had an quest to know the truth. He admires and worships Rama Krishna and believes Nannagaru is an avatar of Rama Krishna and worships him in this form. He is a simple person who is an embodiment of love.