We do come across persons of different attributes. Some have a sweet tongue, some a delicate look, some others a kind disposition, yet others a love filled heart, some with an unselfish love, some with a simple life style, some whose acquaintance is invaluable, and some whose company is enchanting.
These diverse attribute, either singly or two or three together, are seen among many individuals. But a person in whom all these qualities are present in is indeed very rare. Sri Nannagaru is one such rare person. He is an extraordinary personage.
Sri Nannagaru has experienced the state of bliss, so assiduously taught by Bhagavan Sri Ramana Maharshi and has sought to share his state of happiness with one and all. Such is his generosity.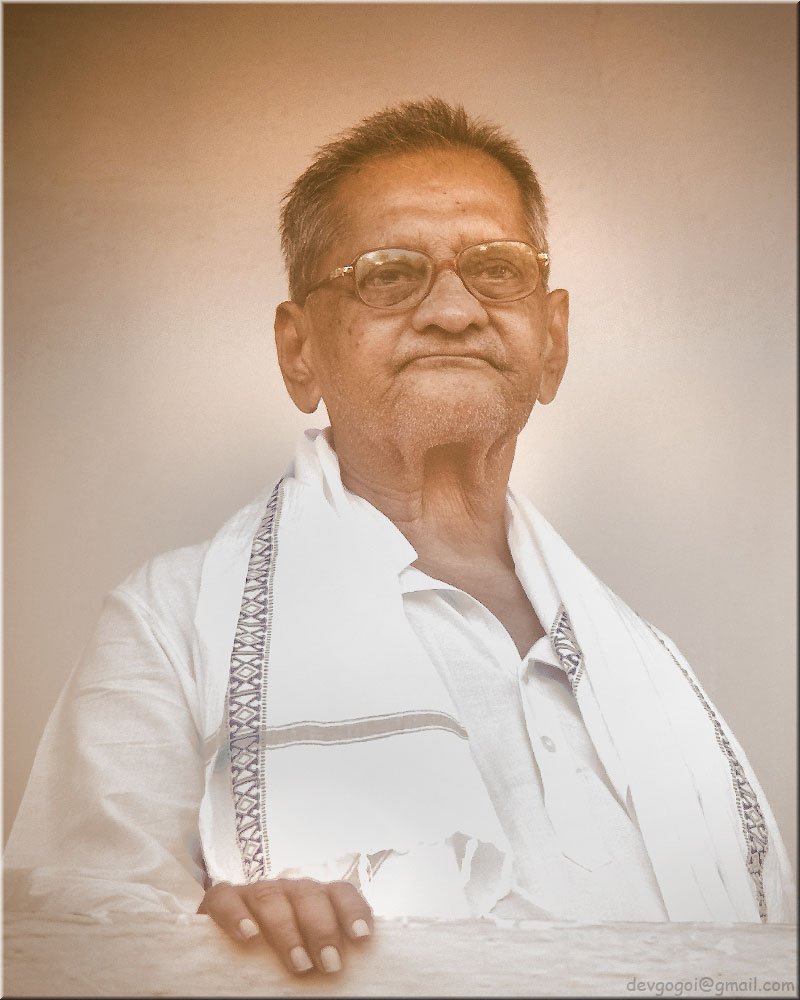 The teachings of Bhagavan Sri Ramana Maharshi though apparently simple are very subtle. Sri Nannagaru has always striven to explain them even to ordinary lay persons irrespective of their intellectual level. He brought Sri Bhagavan very close to the Telugu knowing people. As a teacher of this type he is unique.
Sri Nannagaru has proved by example that a householder's life is not inconsistent with spirituality. In that sense he is an ideal house holder.
For over forty four years, since he had the blessed vision of Sri Ramana Maharshi, Sri Nanna Garu has dedicated himself to disseminating Sri Bhagavans teaching in Andhra. If in rural Andhra almost every household has a picture of Sri Bhagawan it is not a little due to the influence of Sri Nannagaru.
May Bhagawan Sri Ramana Maharshi continue to shower Sri Nanna Garu with his grace.