After that visit to Sri Nannagaru, He went back to Jinnuru only to come again ten days later. I was planning to go to China for a conference and wanted to take His permission. I wanted to go and receive Sri Nannagaru in the Railway Station and hence woke up that day in the early morning and made my way. I waited with the devotees and saw the train come in.
I saw Sri Nannagaru through the windows of the train and was extremely pleased. All the devotees had gathered and waiting for Him to get down. I suddenly saw Sri Nannagaru try to pick up a suitcase. I ran to the other end of the compartment and got in hastily and ran to his cabin. Seeing me he smiled and patted me affectionately. The ruse of lifting the suitcase was to make me have his darshan first, I thought excitedly! We got down on the platform and I happily prostrated to him. After the railway station I met him in SR Nagar where I told him that I wanted to go to China. He nodded and gave his agreement.
"How far is China? How many flights will yoou have to change?" He asked.
I said "Three Nannagaru."
He looked surprised "Oh I thought China is so near, you have to change three flights! Thats a lot!" He smiled.
I thought How sweet is your confusion O Doll of Sweetness! Next time I met him was when I returned from China.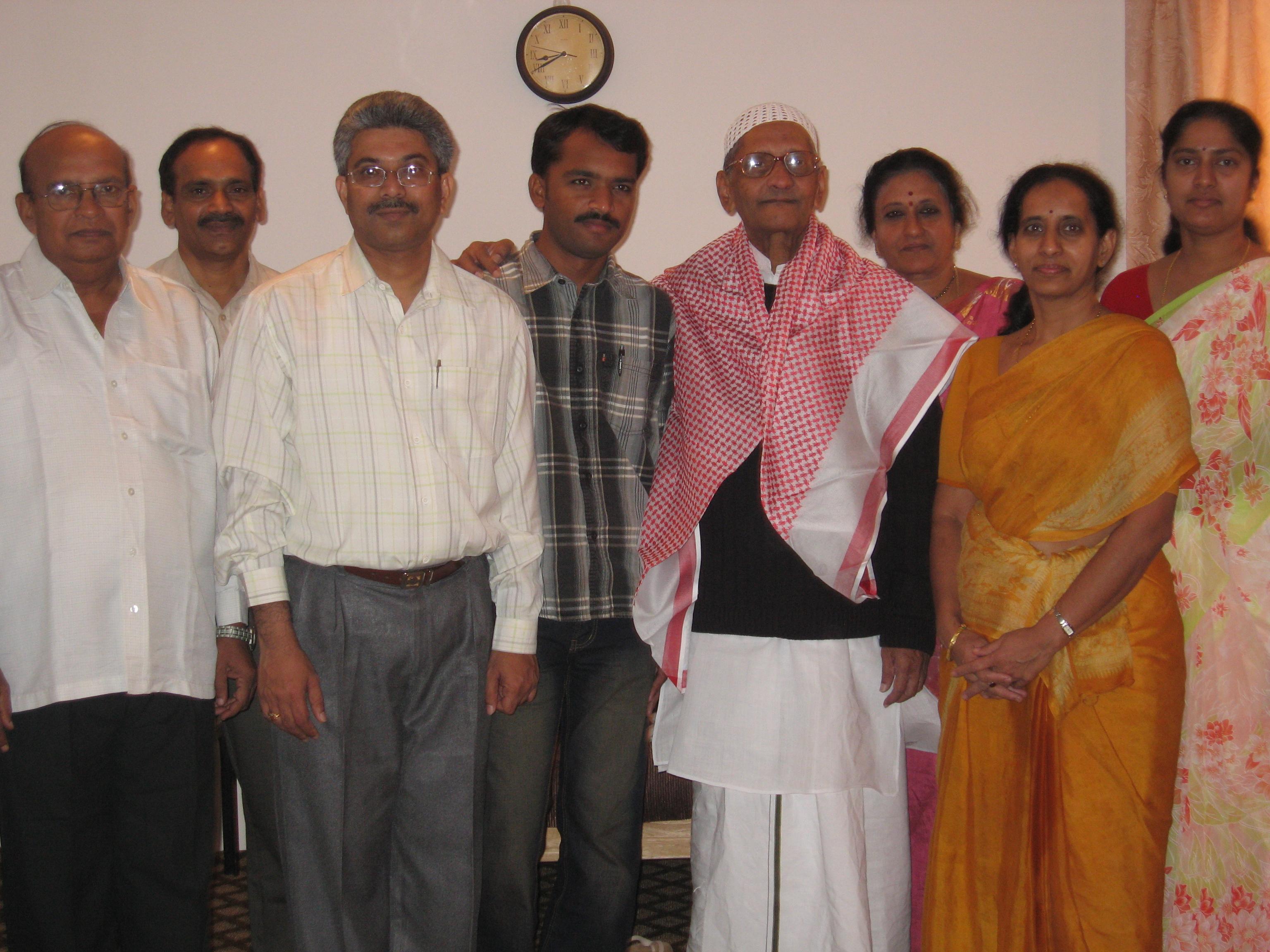 I had put the alram at 4 o clock in the morning and was happy when I got up at the expected time. A small sense of laziness in me though made me sleep for some time more and suddenly it was 4 45!
I rushed and got ready. I drove my way to the railway station.
My worst fears seemed to have come true...has the Guru reached and left? I wondered. There was a lot of commotion in the railway station. I seemed to have missed him I thought.
But a sense of devotion in me made me turn back and head back into the railway station. I saw a coolie come out and I asked him excitedly about the train in which my Guru was supposed to come.
"It has just arrived" he said.
Thanking him profusely I parked the car and hastened towards the Darling of Uma.
I saw some devotees on the platform and felt extremely happy.
"Is Nannagaru here?" I asked excitedly.
"We dont know. The train came a long time back." they said.
I felt sad for a moment.
"Wait there he is!" one of them said as I made out the form of the Darling of Lakshmi come walking towards me.
I prostrated to him.
"You have taken great pains to come so early." he said and smiled.
"I came for you" I said. He smiled.
I think he called me Satish.
He asked me about China and my trip.
I answered about it.
The he got into a car and started towards SR Nagar...we followed him.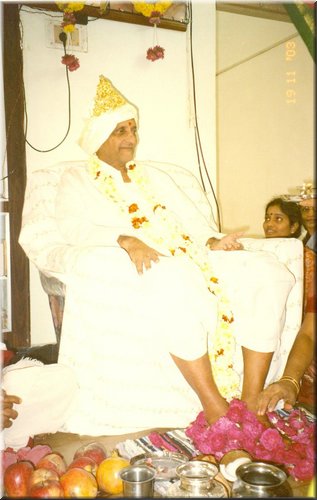 Once in the satsangh room I sat in the corner away from him.
The people who are sitting in front of Him are me only in other forms, I thought and didnt feel sad that I was sitting away from him.
There was momentary silences interspersed with talks.
He looked at a lady devotee and said " Do you want Moksha or do you want to come to Hyderabad?"
The lady devotee kept quiet and looked at him.
"I am not joking. I am very serious" he said "Moksha or Hyderabad?"
The lady looked on.
He smiled.
"Why the thought? To come to Hyderabad you have no doubts but why doubt attaining Moksha? You think about and tell me what you want. If you want Moksha the doors will be opened for you." He said emphatically.
I watched this all amazed.
Here he is.
Sri Ramakrishna! Distributing liberation as if it were a sweet in one's hand!
My God, this power is unimaginable!
I had two doubts in my mind.
Is Self Enquiry better or Surrender and whether I should do sadhana? the second doubt was about Body Conciouness.
As the mins passed he stunningly answered both my doubts...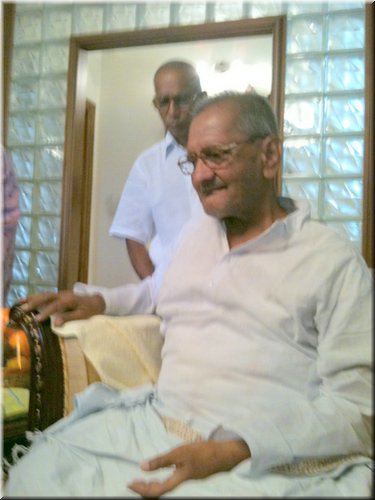 ---
Dr.Mithin Aachi is an orthopaedic surgeon by profession. He is a star-gazer, painter, and writer. He is an amalgamation of all kinds of arts and activities. He is a happy go lucky person, who just sees love in everything. From the very tender age, he had an quest to know the truth. He admires and worships Rama Krishna and believes Nannagaru is an avatar of Rama Krishna and worships him in this form. He is a simple person who is an embodiment of love.